Easiest way to collect and analyze Customer and Employee Feedback
Collect and analyze customer and employee feedback in minutes and hours. Not days. Whether it is NPS, CSAT, eNPS or anything custom. Simple to setup, Easy to use. No technical knowledge needed.
Free Upto 100 Users. No Credit Card Required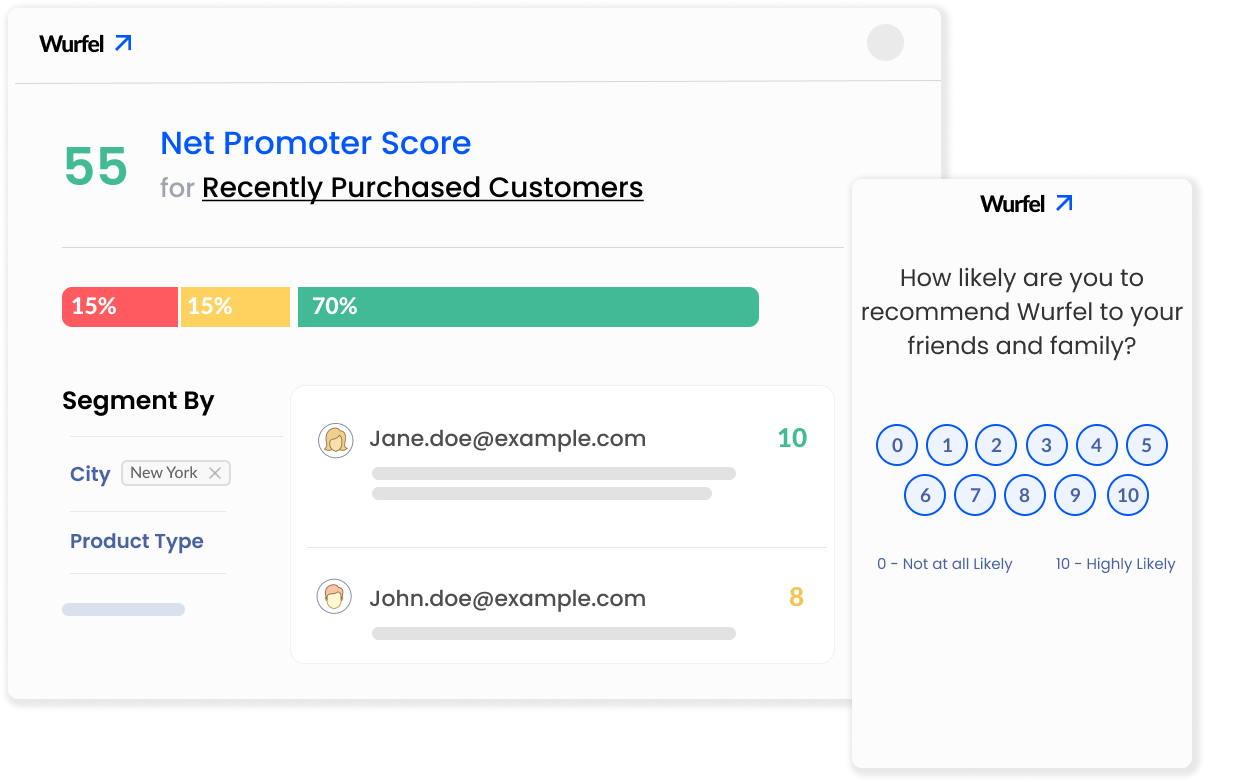 All-in-one customer delight solution
Understand your customer experience in minutes. Easy and quick!
Top customer success teams rely on Affiniv to delight their customers
3 Steps to Actionable Customer Insights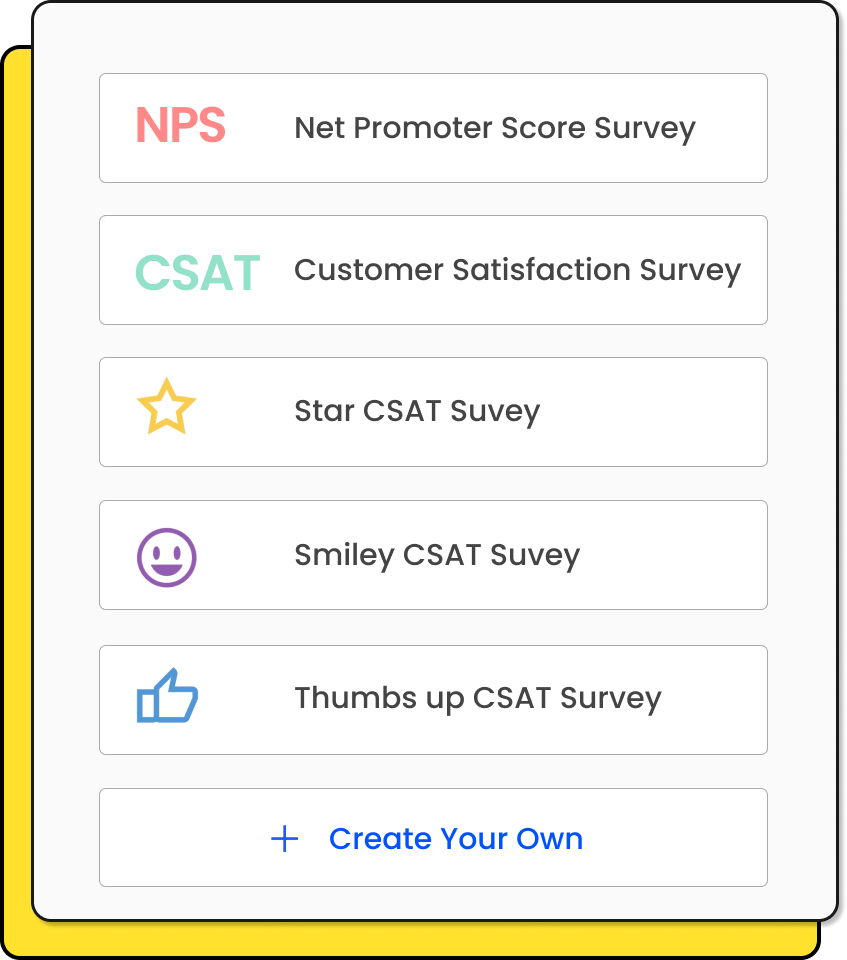 Survey Creator
1. Create Any Kind of Survey
With our powerful survey creator, you can create pre-built surveys like NPS, eNPS, CSAT or create own custom survey

Choose from NPS, CSAT, eNPS, Star or custom
Customize your survey any way you like with our powerful survey creator.

Create survey in minutes
So simple that you can create survey in minutes. No learning curve.

Customize theme for best brand impression
Choose your own logo, color theme, background images and more.
Personalize the questions
Ask right questions to your happy and unhappy customers based on their response
send survey
2. Send survey over multiple channels.
Send your survey over multiple channels - Email, Website embed, WhatsApp, Text etc.
Send over Email
Scores get embedded in the email to maximize response rate
Embed in the website
Embed the survey in the website and show based on rules
Send over Text, WhatsApp
Use mobile-friendly channels like SMS and WhatsApp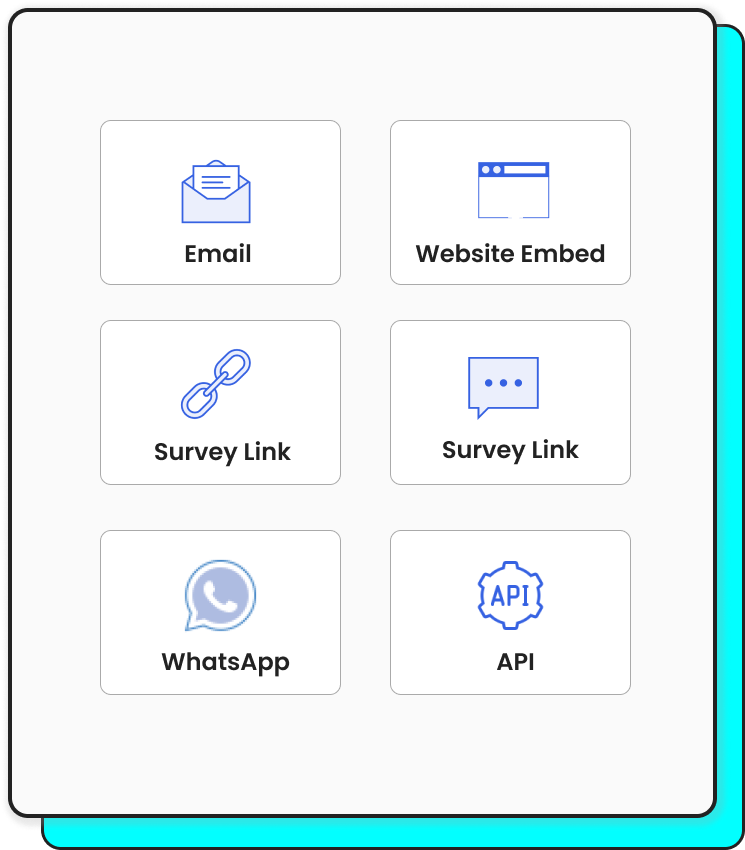 Integrations and API
Fully automate survey – from sending to response analytics
3. ANALYZE
Response Dashboard for deep analysis
Powerful real-time dashboard to view, analyze and act on survey responses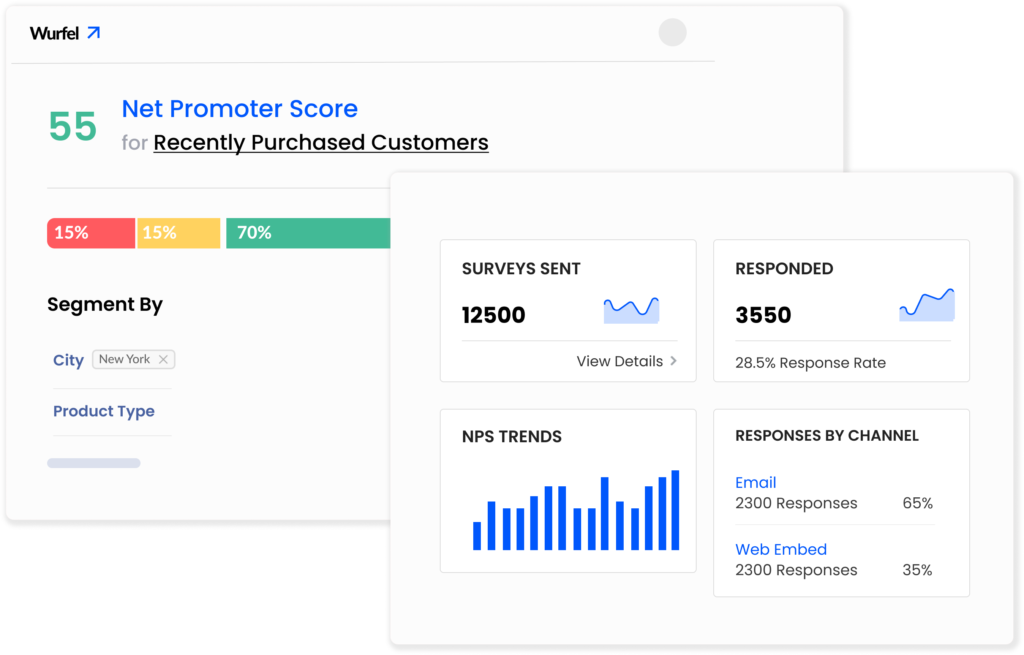 Auto-calculation of NPS, CSAT Scores
Scores are auto-calculated for standard surveys like NPS, CSAT, eNPS etc.
Channel performance metrics
View the performance of each channel - stats such as scheduled, sent, opens, bounces, responses, etc. for each channel
Segmentation and Analytics
Segment results based on user properties - age, city, purchase amount, and many more.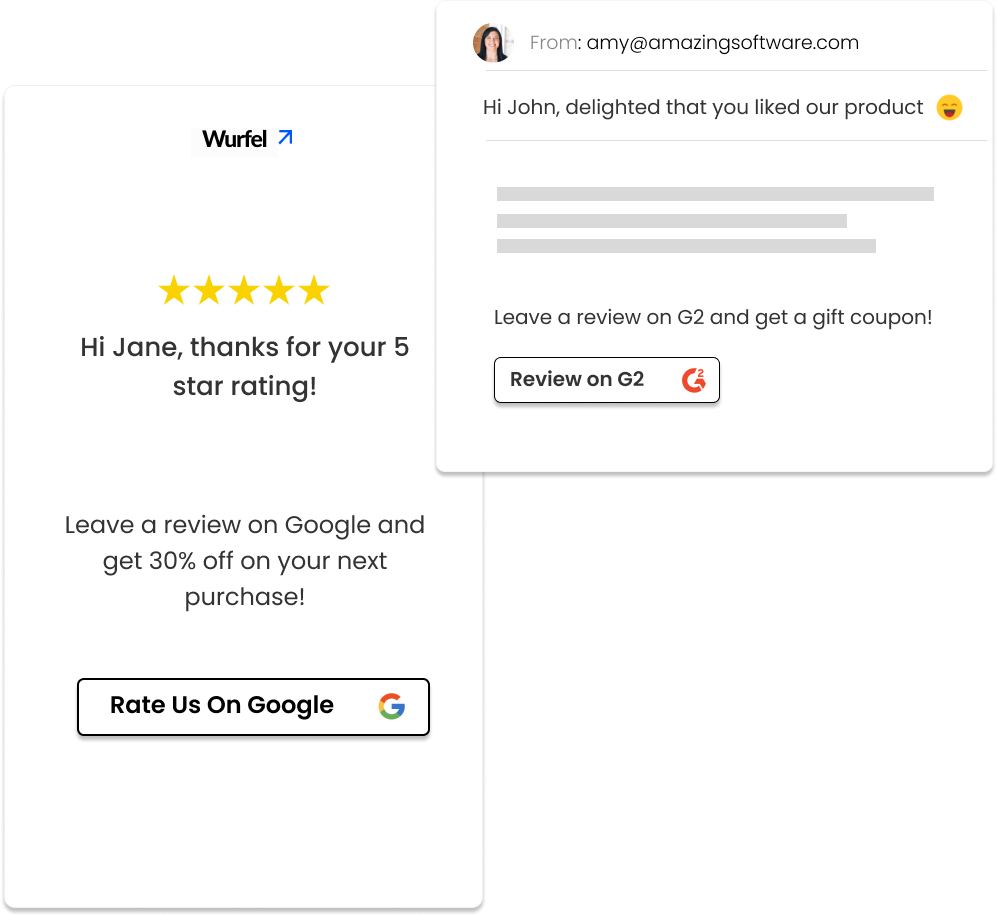 ACT
Fuel Growth and Prevent Churn

Trusted by leaders who care about customer experience
With Affiniv, it was a breeze for us to get our key metrics like NPS, CSAT. No coding, nothing complex. And yes, the support was amazing!

Swapnil
Head of Customer Success, Indifi
We integrated Affiniv to collect NPS from our customer base. Nicely integrates with our tech stack. Superb support. Zero hassle unlike some big names

Chinmay
VP, Sales and Operations, TalentRecruit Software
For our customer feedback, we tried to work with many tools, like Google form, Typeform and sending the survey with ActivCampaign. With Affiniv it's one tool and all feedback in one place.

Leo Paul
VP Engineering Capricoast and HomeLane
Good tool to keep track of your user feedback. A number of our feature idea actually came from customer feedbacks. Bonus is the ability to increase reviews on G2!

Rick
Customer Experience Consultant, MailerPlex Software
Get started for Free
Free upto 100 customers. 14-day fully-featured trial